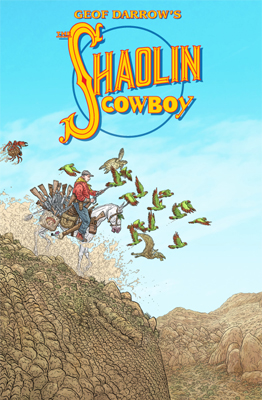 The BURLYMAN series,
208 pages!
Art and story by Geof Darrow,
with alt covers by:

Moebius (Jean Giraud),
Mike Mignola, Kevin Nowlan,
Ricardo Delgado, Scott Gustafson,
and John Severin
FREE 8 PAGE
SHAOLIN COWBOY
TRADE PAPERBACK
PREVIEW!!!

Diamond Item Code: OCT141229

Retailers order now!
Until October 23rd!

Everyone else,
preorder at your local shop!

In stores December 3rd!